17th anniversary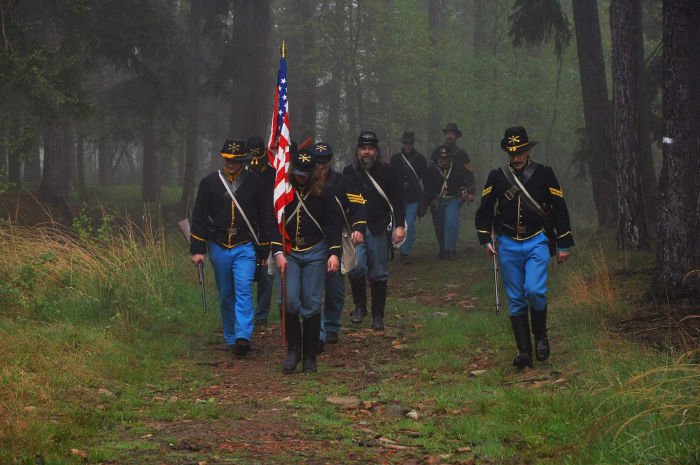 About us
Welcome to the 9th Illinois Cavalry Regiment web page. Take your journey with us back in time to the American Civil War and learn about this history period of United States of America. You may ask why do we addict us right to this war and what directed us to 9th Illinois cavalry revival.
After '1840 hundred thousands of European citizens made their way to better, freer life in so called New world. Also high mass of Czech and Slovakian people came under this attraction - and the relatively numerous Czech and Slovak exilian community in US territory grew up. This fact is nowadays still noticeable in Chicago, New York and also in other places.
Even this war took its place overseas, traces of our ancestors are thanks to preserved documents still recognizable. And therefore we, interested in the reenacting and living history, have decided to honour our ancestors memory through this regiment.
9th Illinois Cavalry Regiment was founded by 20th March 2001 by goup of military history enthusiasts. Together with dignified tribute to our ancestors we strive for the most authentic depiction of the time period Union cavalry soldier's life. Our equipment and uniforms also follow this direction based on ACW time period materials - battles, military drill, camp life and of course also period-correct behaviour.
Even we are an army, our club is very friendly: military reenacting and living history in combination with friendly approach of our members, with fairness and true brotherhood of men at arms. Namely it is not a hobby only and purely for gentlemen. We have also ladies in our centre dressed in hoop skirts as well as soldiers fatique uniforms, therefore regardless to gender, everybody is welcome if interested in this part of history. Good mood and well being rule over our community, but not too much easing on the spirit of military life, discipline, drill and commanding - all in English, of course.
Safety during battles and excercises is always our first priority. Our weapons are real, therefore everybody is responsible for their proper handling. After weekend we 'unfortunately' have to return back to our jobs - in good condition.
Our experience with ACW reenacting is relatively extensive, some of our soldiers are devoted to this theme since '1990, so we have certainly a soft spot in our heart for it.
Do we hold your interest? Do you wish to join right our regiment? Do not hesitate to contact us. We are glad to help you and to advise you with necessary equipment and arms purchase. You are free to ask us about anything, we meet everybody halfway.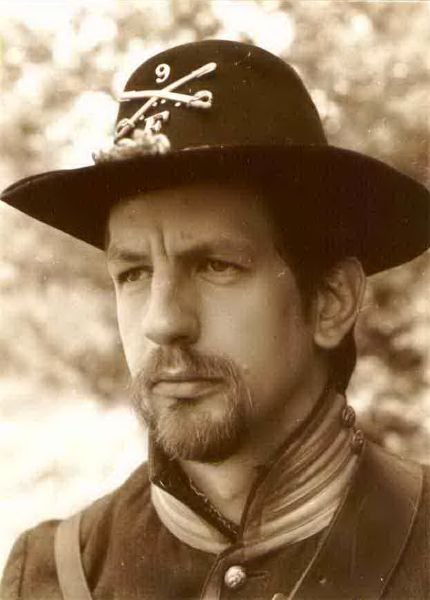 Good luck from 1st sgt.Duffy
Vladislav Dušek z Plzně
mobil: 607 882 872